Hello from all of us here at Free The Children Japan's head office! We'd like to remind everyone that June 12th is World Day Against Child Labor!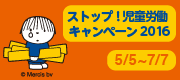 Our "Stop Child Labor Campaign 2016" has been ongoing since May 5th in preparation for this worldwide event.

As more people become aware of the issue that is child labor, more people are standing up to raise awareness and take action against it through a number of events taking place worldwide all the way through July 7th of this year.

Free The Children Japan is getting in on the action as well with a planned walk to raise awareness taking place on June 5th along Midosuji Boulevard in Osaka (More Details Here).

In addition, for the week of June 6th through the 12th we will begin a campaign in which we will utilizing video to help spread our message. We will have more information about that in a future post!

Throughout each of our campaigns between May 5th and July 7th we will be introducing and implementing "Red Card Action".

"Red Card Action" is a part of the International Labor Organization's (ILO) "Red Card to Child Labor Campaign" and it has become a worldwide movement. Within Japan, the Child Labor Network has been the main advocate of this particular cause. To date, a total of 14,989 people have joined them to raise awareness over the last two years. Being the last year of the campaign, we're all hoping to do more than just raise a red card in opposition to child labor by aiming to devote ourselves to go the extra mile in taking further action and raising our collective voices against it.

The easiest way to get involved as soon as possible is by taking a picture of yourself holding up the campaign exclusive red card and uploading it to your preferred social networking site. A detailed explanation of the campaign and a link to download your own red card can be found here


Free The Children Japan members recently had a chance to raise their red cards together at Take Action Camp Japan!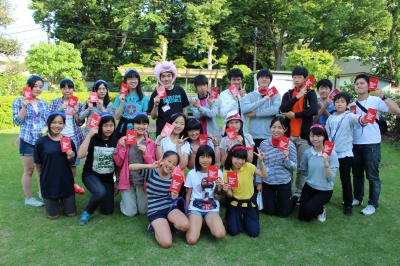 High school members giving a lecture on the importance of education to the National Diet recently had a chance to raise their red cards together with Kailash Satyarthi, an acclaimed children's rights advocate and recipient of the 2014 Nobel Peace Prize!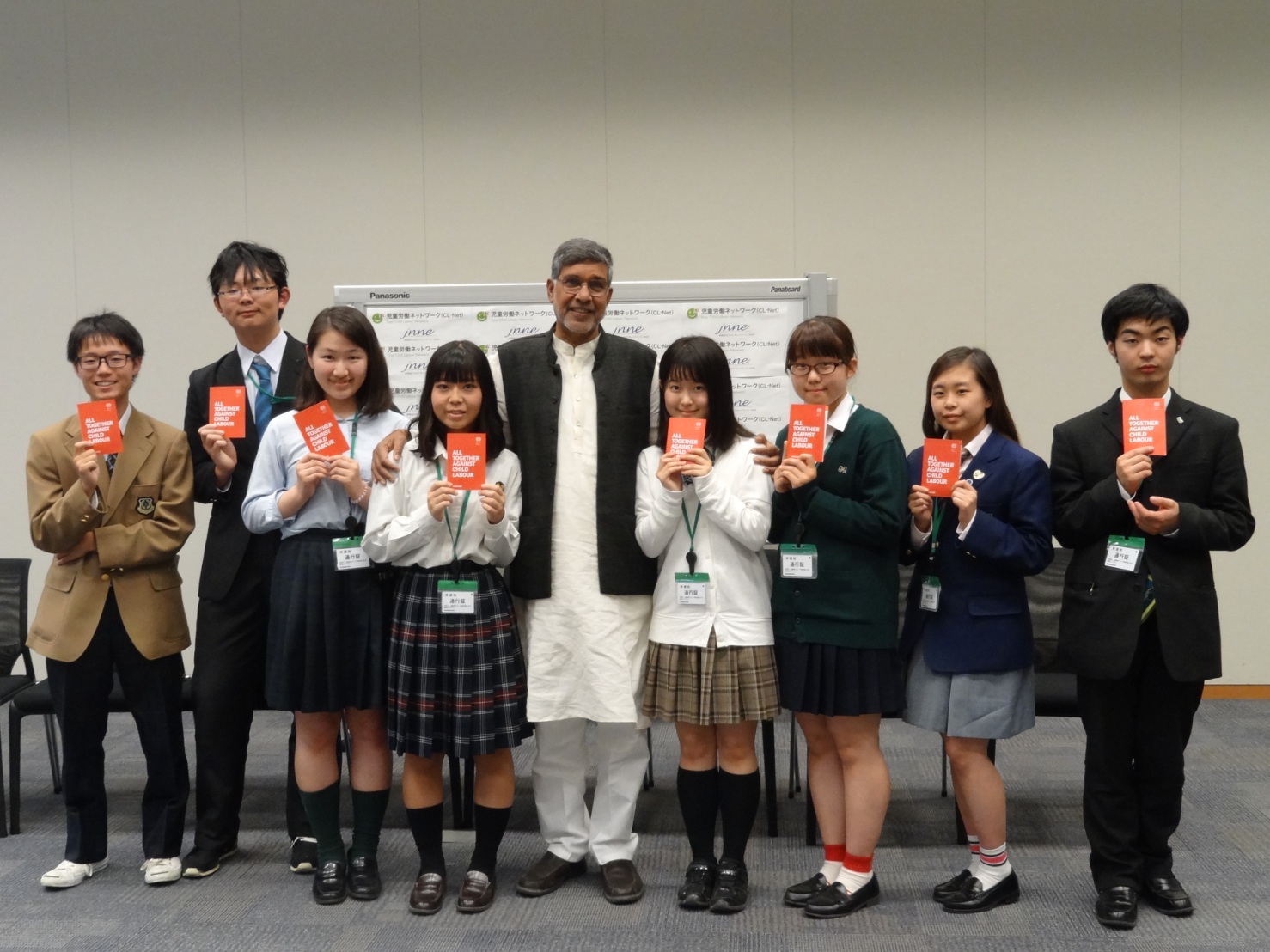 The "Red Card to Child Labor Campaign" is also holding a photo contest so don't forget to tag your uploaded photos with #STOPCL and #nochildlabour!