In November of 2013, the Philippines was directly struck by Super Typhoon Hayain. The enormous, large scale typhoon made its way through the central island of Leyte leaving approximately 6,000 dead, 18,000 injured, and 1,600 missing. To make matters worse, over 70,000 houses were severely damaged, forcing families to live perpetually without homes in emergency shelters. Since then, the Philippines has been struck by numerous other large scale typhoons making the rebuilding of homes and schools a long and arduous task.
One of the areas continuously affected is Ormoc City in the Philippine province of Leyte. In Ormoc City, the lack of classrooms at a particular public elementary school has become a problem for local children wishing to attend school. And, because of repeated damage from typhoons, the local government has not been able to secure the necessary funds to build additional classrooms.
Therefore, together with the local government of Ormoc City, FTCJ is hoping to help with the construction of classrooms for the elementary school. To date, and thanks to your support, we have been able to raise money for this project. Unfortunately, because of weakened exchange rates, we have found ourselves in need of an additional 600,000 yen
We humbly ask for your support to ensure that the children who have been affected time and time again by these typhoons can have a chance to continue their studies and further their education.
We are currently accepting donations via bank transfer at your convenience. When making your bank transfer, please make sure to specify the purpose of your donation!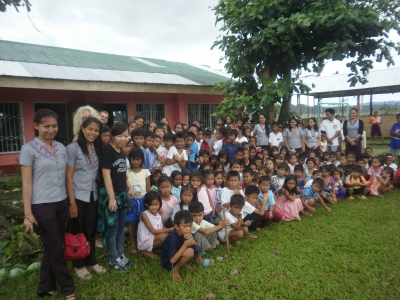 Bank Transfer: Mitsubishi Tokyo UFJ Bank Ueno Branch 536052
Account Name: トクヒ)フリーザチルドレン
Post Office Tranfer: Account Number 00120-5-161532
Account Name: フリーザチルドレンジャパン
If you have question are unclear about certain details, please fill out the following form with any inquiries you may have.
http:www.ftcj.com/about-us/contact-us.html